Value-based and personalized care are ideas healthcare professionals often think of in terms of patient outcomes, but a hospital's equipment partnerships should also be personalized in order to create the most value for the facility.
When it comes to managing medical equipment there is no one-size-fits-all answer, so hospitals need to find their own unique blend of partners to keep their systems running smoothly and cost-efficiently. As an alternative to in-house and OEM service, independent service organizations (ISOs) can offer a unique value proposition for overseeing the performance of certain hospital technology.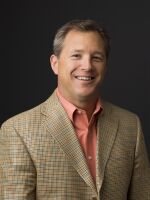 "Because we value long-term relationships with our clients, we design our services around what is needed, not what we are fully capable of providing," Steve Inacker, president and chief operating officer at Avante Health Solutions, told HealthCare Business News. "We understand that each partner has unique strategies and business processes."
Before entering in a partnership, Avante consults with hospitals about their assets, the gaps they have and the challenges they face. They then develop a plan that considers the hospital's strengths and determines what should be handled through the partnership.
Crothall Healthcare customizes their partnerships based on the complexity of the hospital's equipment, their patient population and the skill level required to provide the best service on a given system. One way the company does this is through its EquipREADY program, which provides custom equipment distribution solutions.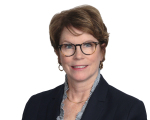 "When a client recently asked us to build out our EquipREADY program, the results exceeded their expectations by improving staff and patient satisfaction, patient safety and infection control, producing higher equipment utilization rates, and reducing our client's procurement expenses," said Sheila O'Donnell, vice president of the Technical Resource Group at Crothall. "Customized solutions such as these establish stronger and longer partnerships."
While a certain amount of customization is good, Lawrence Hertzler, senior vice president of TRIMEDX, warned that "too much leads to inefficiencies for the client and for the provider." Rather than emphasizing customization, TRIMEDX offers a broad range of product offerings that customers can choose from to meet their needs. They also offer programs in cyber security, capital planning, and movable medical equipment that customers can choose, based on the level of program participation they are looking for.
Across the board, it's clear that healthcare equipment service is moving away from a one-size-fits-all mentality.
Service to complement a strong in-house team
Hospitals that have highly trained in-house service engineers will seek out equipment partnerships that allow them to handle a wider range of tasks on their own.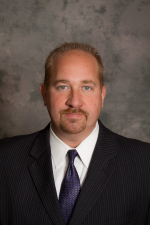 David Chandre, director of strategic accounts at Merry X-ray, recently met with the director of biomedical engineering at a hospital with a very highly skilled team within their large integrated delivery network (IDN) structure. The main facility houses the majority of the support needs and engineers, and they move their engineering assets throughout the network.
"In part, our discussion with them focused on how we can help support their outlaying clinic model, with service support, and PM coverage, thus, freeing up their engineers for the coverage of the primary facilities within their IDN," he said.
When it comes to MR, a hospital with a strong in-house service team may only need magnet monitoring and cryo-refrigeration services, said Rex Lindsey, national sales and marketing manager at Oxford Instruments Healthcare. However, he doesn't believe that changes the dynamic of the partnership.
"Even the most highly trained in-house service team has areas where they need support — whether it's with shimming a magnet, repairing damaged coils, or mitigating the financial risk of CT glassware failure," he added. "The key is both the customer and the vendor need to communicate candidly with each other to flush out areas of exposure and ways to fill the gaps."
Training is the main thing that all of the ISOs make sure to offer to these strong in-house teams. For Crothall, developing professional plans so these highly trained employees have the opportunity to grow, is an important priority.
"Whether it is continued technical training needed, or providing an opportunity to participate in our tailored leadership programs, we bring value to the customer, the team and the employee," said O'Donnell. "We take these investments seriously because for technicians, training is directly related to employee satisfaction."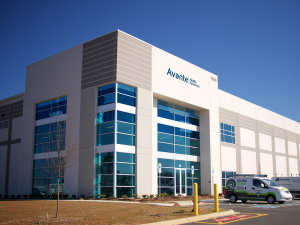 Avante provides access to their training facilities for both in-house and remote learning. Hospitals often don't have dedicated training and testing facilities, according to Inacker, so this provides the customer's HTM people with an opportunity to receive ongoing educational credits.
A good ISO is well connected with the OEMs
In discussing the value proposition between manufacturer service and independent, many ISOs point toward their ability to service a range of systems manufactured by different companies. That is something an OEM cannot offer, (with the exception of a multi-vendor service division).
Hypothetically, if a third of a hospital's ultrasound units are from one OEM and cardiac and interventional radiology ultrasound units are from two other OEMs, then they are going to find themselves juggling three separate OEM contracts. Or, as Chandre put it, "dealing with three separate resources including all of the geographical coverage and uptime service requirements needed for those areas."
TRIMEDX made the strategic decision to establish strong relationships with the majority of medical device OEMs since they are the experts in the specific products they develop. Since the company works closely with leading manufacturers, their customers are less obligated to work directly with the OEMs themselves.
"Armed with this knowledge, our on-site staff can provide much faster response time than dispatched service, maintain an unbiased position relative to equipment recommendations, and function as part of the hospital team more capably than an outside provider," said Hertzler.
Alpha Source, which acquired BC Technical in 2017, also has some level of agreement with all of the leading OEMs, so their customers know they will contact manufacturers as needed, and will also recommend their customers contact OEMs themselves for certain situations. In addition, they keep their customers' systems registered in OEM databases so they receive proper notification for field modifications, FDA notices and other updates.
"We are audited regularly by many OEMs to ensure our quality and processes meet their stringent requirements," said Vionnta Rivers, chief commercial officer at Alpha Source. "As such, we have a high degree of quality programs that rival the OEM."
The effect of consolidation
Like many other market segments in healthcare, independent service organizations have recently been merging with, or acquiring one another at a high rate. As the industry continues to transition toward value-based care, how does this consolidation impact care providers and hospitals?
Inacker believes that although smaller ISOs are usually able to drive cost savings, they may lack the footprint and accountability necessary to be a true partner.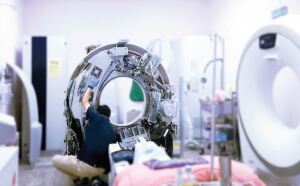 "Larger healthcare organizations don't have the luxury of simply hoping their service companies can scale at the same pace," he said. "They need to know their service partner understands the healthcare landscape, maintains the proper certifications, is audited and meets industry regulations, has the needed physical infrastructure and financial backing, and has a continually trained staff that can provide consistent long-term expertise."
Avante's new Center of Excellence in Charlotte, North Carolina is an example of this type of scale, and also evidence of the amount of investment required to meet the new expectations in healthcare.
The facility is outfitted with industry-leading technology and provides 160,000 square feet of usable space for company's imaging, oncology and ultrasound divisions. It also features upgraded, ultra-modern staging and service bays for cath/angio, CT, ultrasound, and linac systems, as well as expanded offices to house each division's growing administrative and sales staff.
Oxford's Lindsey sees both positive and negative effects of consolidation. On one hand, it means having access to more resources, such as new remote diagnostics and repair capabilities, faster onsite response times to service calls, enhanced technical expertise with the availability of product specialists and regional specialists for service call escalations, access to real-time performance metrics, and access to a broader portfolio of solutions. On the other hand, becoming a larger organization means some hospitals may lose the personal touch of a service engineer they have relied on for years, or a special relationship with the leadership team that knows their unique needs.
"The largest risk to ISO consolidation is the company who acquired the service provider losing sight of the reasons why customers trusted them to maintain their equipment instead of the OEM," said Lindsey.
What about when hospitals and health systems consolidate? According to Chandre, that can actually have a positive effect on the quality of service that a leading ISO can provide.
"Often when you're in a multi-OEM distributor type of environment, it is very regional," said Merry X-ray's Chandre. "As the networks and providers consolidate, that's something we can handle very easily because we are a nationwide organization."
He mentioned the merger of Aurora Health Care and Advocate Health Care that was completed in April 2018. There are dealers that support particular service and sale of particular equipment, but they are regional, which means some only do it in Illinois and others only in Wisconsin.
"We can bridge those geographic state lines and we can also leverage the strength of our technical knowledge and technical assets out in the field," said Chandre. "As that health network changes, we can change with it."