By: Dr. Serena Tidwell

As obstetrician-gynecologists (OB/GYN), we play a significant role in the overall health of our patients.
The well-woman examination — an annual health check-up for breast and gynecological diseases — often leads to a broader discussion of a patient's overall health. For many patients, this may be their only general healthcare exam, so we need to make it count.
There's no doubt among the medical community that breast health is an important part of wellness. Yet, we often see a lot of confusion around breast screening recommendations from various healthcare authoritative bodies. At what age should we start screening? How often? When to stop? As OB/GYNs, we are frequently looked to as experts to guide our patients, even though there is little focus on breast care in medical school. At my clinic, we've taken this responsibility seriously and have created clear guidelines with the objective to personalize breast care for our patients.
I opened Pink Monarch Breast Center in 2012 as a subsidiary of our OB/GYN practice to increase our patient screening rates. I saw too many patients who were not going for annual mammograms. Fortunately, this significantly changed when I was able to conveniently schedule the mammogram at the same time and location as their physical exam.
Early detection of breast cancer is critical. In fact, finding it early reduces a woman's risk of dying from the disease by 25-30 percent or more. If the cancer is only located in the breast, the five-year survival rate is 99 percent. Even for cancers found at stages one and two, chemotherapy can be avoided in 70% of cases.
We also offer a personalized and multi-modality screening approach because we know that no two women are the same. There are a variety of genetic and lifestyle factors that create a woman's individual risk of breast cancer.
In recent years, there has been an increased focus on the risks associated with having dense breast tissue. Specifically, there is the risk of masking on a mammogram (both cancer and dense tissue appear white, making cancer hard to spot). In addition, dense breast tissue composition may encourage cancer to grow. Approximately 40% of American women have dense breast tissue, which means almost half of the patients we see daily are women with dense breast tissue. This single risk factor increases the likelihood of these patients being diagnosed with breast cancer.
While mammography remains the gold standard to detect breast cancer, there are supplemental technologies that can improve cancer detection in dense breasts. At Pink Monarch Breast Center, we offer automated breast ultrasound (ABUS), which can help see through dense tissue. I have seen first-hand the benefits that supplemental screening can offer our dense breast patients. Most notably, our cancer detection rates have increased by finding small cancers missed by 2D and 3D mammography.
However, the value of supplemental screening must not solely be judged on the increased cancer detection rate, nor the increased risk of false positives. With supplemental screening, such as the ABUS exam, we can also offer peace of mind.
We've also seen an increased focus on this across the country. In February 2019, the national breast screening notification bill was enacted, which will require mammography facilities to include up-to-date information about breast density in mammography reports provided to patients and their physicians. Direct patient notification will bring more questions to OB/GYNs. That's a good thing, as patients will become more informed and empowered. I encourage all OB/GYNs to educate themselves on breast care and employ a philosophy that will help find cancers early and improve outcomes for their patients.
As physicians, we look to our medical associations for guidance, but we should also let our own experience direct us. Most of us still provide the clinical breast exam for our patients, even though new guidelines suggest it is no longer necessary. When we focus on what is best for our patients and consider their individualized risk factors, we will be able to make an informed decision about the best way to move forward.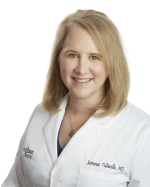 Every patient deserves the best care possible. By offering the appropriate tests, based on individual risk factors, thorough guidance, and additional resources, we can make informed decisions as we continue the fight against breast cancer.
About the author: Serena Tidwell, M.D., is the medical director of Pink Monarch Breast Center in Columbus, Georgia.