Experts agree that transcatheter aortic valve replacement (TAVR) is a revolutionary and lifesaving treatment option for severe symptomatic aortic stenosis.
Dr. Jaffar M. Khan of the National, Heart, Lung, and Blood Institute (NHLBI), which is part of the National Institute of Health (NIH), referred to TAVR as "one of the greatest achievements in interventional medicine in our lifetime," but readily acknowledges that it is not safe for every patient.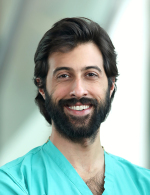 Patients who are at risk of coronary artery obstruction, for example, face a 50 percent chance of dying if they undergo the treatment. According to Khan, 100,000 TAVR procedures were performed last year in the U.S. and about 1 percent of those were at risk of or went on to develop coronary artery obstruction.
In order to make this procedure safer for that subset of patients, Khan and his team at the NHLBI developed a technique called Bioprosthetic Aortic Scallop Intentional Laceration to prevent latrogenic Coronary Artery obstruction (BASILICA).
This technique involves the interventional cardiologist weaving an electrified wire through a catheter and using it to cut the patient's leaflet in two. Splitting the leaflet in half ensures that it cannot block the coronary artery when it is pushed aside by the transcatheter heart valve.
In a recent study, the team tested the BASILICA technique on seven severely ill patients who qualified for "compassionate use" since there was no other treatment option available for them. All of the patients had a successful TAVR procedure and did not experience coronary artery obstruction, stroke or any other major complication.
In addition, they were doing well when they reached the 30-day-mark after the procedure. Starting in January, the team began enrolling patients in a multicenter early feasibility study, which is sponsored by the NHLBI, to evaluate BASILICA.
This technique was a result of collaboration between NHLBI and colleagues at the University of Washington in Seattle, Henry Ford Hospital in Detroit and Emory University Hospital in Atlanta.
"Since the first procedure in June 2017, there have been over 150 BASILICA procedures performed across North America and Europe," said Khan. "Operators are eager to learn the technique to offer this to patients who have no other options."
What about other risks?
Coronary artery obstruction isn't the only risk that patients undergoing TAVR might face. A condition called aortic regurgitation or aortic valvular insufficiency occurs when the aortic valve leaks during the procedure.
"The clinical experience with the currently approved valves for the indication of severe aortic stenosis has been suboptimal in severe aortic valvular insufficiency," said Dr. Dean Kereiakes, medical co-director of the Linder Research Center at the Christ Hospital in Cincinnati. "There is a higher rate of valve misplacement, valve migration and the need to put a second valve in. These are significant concerns when trying to use the approved valves."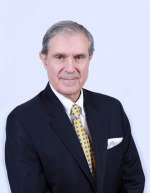 Aortic valvular insufficiency is more common in men than women and the risk of it increases with age – peaking at 40 to 60 years old. The Framingham Heart Study, which included 1,696 men and 1,893 women, found that the prevalence of aortic valvular insufficiency was 13 percent in men and 8.5 percent in women.
"We find that about 25 percent of the patients we are currently doing TAVR on in our database have at least moderate to severe aortic insufficiency," said Kereiakes. "In addition, up to 30 percent of the aortic valve replacements in the U.S. are done because of valvular regurgitation."
Since there are no approved valves for this condition, a California-based company decided to be a pioneer in this market. JC Medical designed its new J-Valve TF System to be a catheter-based option for treating these patients.
The system features a proprietary anchor mechanism and a self-expanding stent frame that attaches to the patient's failing heart valve. It's made up of three anchor rings that look like helicopter blades pointing downward when deployed.
As the valve is advanced over the wire, the rings are deployed and the interventional cardiologist can orient the valve into the sinuses. It's designed with cutouts in the stent frame so nothing can get in the way of the coronary arteries.
In January, Kereiakes performed the first successful treatment in the U.S. using J-Valve on an 80-year-old female patient who is now very functional and able to ambulate freely.
"The patient is doing tremendously well and we are trying to line up another patient for compassionate use because I don't think the feasibility study will get off the ground in time to help this man," said Kereiakes.
These are patients that surgeons have turned down because they are considered prohibitively high risk. One patient already died waiting for treatment and Kereiakes wants to prevent that from happening again.
Like the BASILICA technique, J-Valve can also prevent coronary artery obstruction. The system's anchor rings become claspers and capture or lock down the unstented valve material from the prior valve, eliminating the need to slice the valve.
"The BASILICA approach is an extreme workaround for something that needs a more simple solution," said Kreiakes. "J-Valve provides a more simple solution."
However, J-Valve is still an investigational device and has not yet been approved by the FDA. JC Medical plans to initiate a U.S. clinical trial this year, but whether it comes to market remains to be seen.
Robotic-assisted cardiac ablation on the rise
According to Techanvio's new market research report, Global Cath Lab Services Market 2017-2021, there is a global trend toward performing cardiac ablation procedures with robotic systems.
"The robotic-assisted cardiac ablation is a revolutionary treatment approach," said Ramakrishna Edupulapati, industry analyst at Technavio. "This is because of its potential advantages over the manual approach, such as improved catheter stability by minimizing artifacts of manual catheter manipulation, reduced fluoroscopy times, decreased total radiation exposure to both the patient and the operators and very precise catheter navigation to the required spot."
This technology is beneficial for both highly-experienced and less-experienced operators because the procedure is conducted from a remote station, which eliminates the risk of radiation exposure. Operators have been shown to gain expertise more quickly with the robotic procedure compared to the manual approach.
"The robotic-assisted cardiac ablation also enables [the physician] to perform very complex procedures such as atrial fibrillation (AF) ablation safely in patients with heart failure and atrial enlargement," said Edupulapati.
Pulmonary vein isolation (PVI) is the standard treatment for AF, but recurrence occurs in 20 to 40 percent of cases. In recent years, the robotic catheter systems were developed to improve catheter steerability.
A study conducted by Charité – Universitätsmedizin Berlin and the University Hospital Zurich in Switzerland in 2015 found that robotic catheter systems allow for a high degree of stability and lower the operators' exposure to fluoroscopy during cardiac ablation.
The downside of this approach is its high cost, a lack of institutional infrastructure and no additional benefits in terms of procedure time for experienced physicians.
But despite that, Edupulapati reported that robotic-assisted cardiac ablation procedures are still becoming more prevalent among the medical community due to their high safety, comfort and convenience for both physicians and patients.
Unmet need in the mitral heart valve space
NHLBI's Khan stressed that the big unmet need in valve disease is the treatment of failed mitral valve. There are numerous valve repair and replacement devices currently under investigation and in early human studies, but he remains skeptical.
"Given the increased complexity of the mitral valve, it is unlikely that a one-treatment-fits-all solution like TAVR will be found in the near future," he said.
One of those devices is Edward Lifesciences' CardioBand mitral system. It's an alternative to surgical mitral valve repairs for patients with functional valve regurgitation, which requires weeks of recovery.
In these patients, the mitral valve leaks as blood flows through the left atrium and left ventricle usually due to a deformity in the valve circumference. That can be the result of damage to the left ventricle from a previous heart attack or cardiomyopathy.
The CardioBand is delivered through a small incision in the groin area and enters a catheter that passes through the femoral vein and into the heart. The cardiologist uses a control device to deploy small springs and then anchor them along the edge of the mitral valve.
The cardiologist then cinches the opening of the valve so that it resembles its original shape and size. That enables the leaflets to close more easily.
In June, Henry Ford Hospital became one of 17 U.S. trial sites to use CardioBand. The hospital has been working on the mitral valve for five years and has performed over 300 transcatheter mitral valve repairs and replacements since its transcatheter mitral program was initiated in 2013.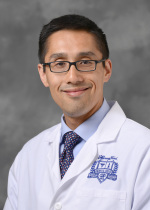 "Part of mission at the Henry Ford Center for Structural Heart Disease is research and clinical investigations in new devices," said Dr. Marvin Eng, director of research and fellowship director for the center. "Minimally-invasive annuloplasty of the mitral valve gives patients options for repairing the valve, should a traditional surgery be a poor option."
The majority of patients will experience immediate improvements in their breathing as well as other side-effects of mitral valve regurgitation. In most cases, they will be able to go home a couple days after the procedure.
CardioBand has already been approved for use in Europe since September 2015. Edward Lifesciences is now pursuing FDA approval through the Annular ReduCtion for Transcatheter Treatment of Insufficient Mitral ValvE (ACTIVE) trial.
This prospective, randomized, multi-center trial plans to recruit 375 participants with clinically significant functional mitral regurgitation. The participants will be randomized to receive treatment with either CardioBand plus guideline-directed medical therapy (GDMT) or GDMT alone.
The researchers will assess the participants at follow-up visits that will be scheduled at discharge, 30 days after the procedure, six months after the procedure and then annually for a span of five years.
When asked whether non-surgical mitral valve repair will ever replace the surgical approach as the standard of care, Eng said it is a possibility, but that we are quite a way away from that becoming a reality.
"The devices and techniques would have to be so precise that they could emulate surgery," he said. "Considering the finesse needed in surgical mitral valve repair, it will take some time before we get there."